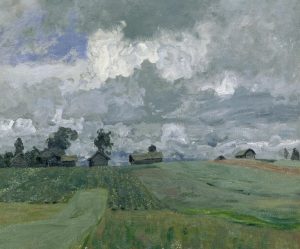 Unterdorf was founded in 1853 near the Russian city of Kamyshin by colonists resettling from Dönhof, Grimm, Stephan, Franzosen, Norka, and Jost. The first Dönhof families recorded going to Unterdorf in 1853 are: Joh. Jakob Erbes, Household 176; Georg Friedrich Rutz, Household 183; Joh. Jakob Rutz, Household 201; Joh. Georg Keller, Household 197; Joh. Peter Huwa, Household 201; Johannes Huwa, Household 201; Georg Heinrich Schwarzkopf, Household 220; Joh, Heinrich Kraus, Household 235; Joh. Philipp Spreng, Household 268; George Heinrich Kraus, Household 271; Joh. Valentine Schreiner, Household 290; 19 families followed in 1854, 1 in 1855 and 2 in 1856 according to the 1857 Dönhof Revisionist List.
There was a Lutheran congregation in Unterdorf. The congregation in Unterdorf belonged to the parish in Rosenberg beginning in 1859 where there was a resident pastor. Between 1853 and 1859 it is unknown what parish Unterdorf reported to.
It was an agricultural village, and crops included wheat, oats, and rye, among others. One immigrant from Unterdorf, Katherine Steinbrecher Behm, remembered that many villagers kept cattle, pigs, sheep and chickens. "For drinking and cooking water we had to carry water from the [Ilovlya] river. This was done with big wooden buckets, hung on ropes and carried on both sides as they hung from a carrier on our shoulders."
When a census of Unterdorf was conducted in 1912, some 60 years after the village was created, there were 1,574 residents. It was about half the size of nearby Rosenberg, which served as parish center and even though they had been founded within five years of each other. Many of the villagers had already departed for "greener pastures." If times were tough, they would become tougher later with WWI and when drought and famine took a horrible toll on German communities throughout the Volga Region.
Today, what remains of the former Volga German colony of Unterdorf is known as Veselovo.
(This information was taken from the Volga German Institute website. See their site for more information.)